A four seasons sunroom is more than just an addition to your home—it's a gateway to enjoying the beauty of the outdoors without leaving the comfort of your living space
The Perfect 4 Season Rooms
Think of a 4 season porch or sunroom as the ultimate blend of indoor and outdoor living. It's a dedicated space where you can host family dinners, relax with a book, or simply enjoy the view of your garden, regardless of the season. Insulated to keep you warm in winter and cool in summer, it's a true extension of your home that complements your lifestyle.
4 SEASONS ROOM DESIGNED AROUND YOU
Your home is unique, and your custom sunroom should be, too. We work with you to design a space that fits seamlessly with your home's architecture and your lifestyle. Select from a variety of materials, finishes, and designs to create a sunroom that is as unique and special as the home it's a part of.
Experience the Elegance of a Four Season Glass Sunroom
A four-season glass sunroom offers the perfect blend of indoor-outdoor living, featuring walls of glass that invite sunlight in while keeping the cold at bay, year-round. Here, you can bask in natural light and savor the changing seasons, all in complete comfort. Beyond its aesthetic appeal, these sunrooms are built with durability in mind. Constructed with high-quality, energy-efficient materials that withstand everything from intense sun to winter snow, this space is designed to remain comfortable, safe, and beautiful for years—it's a lasting investment in your home.
Request a Free Quote
"*" indicates required fields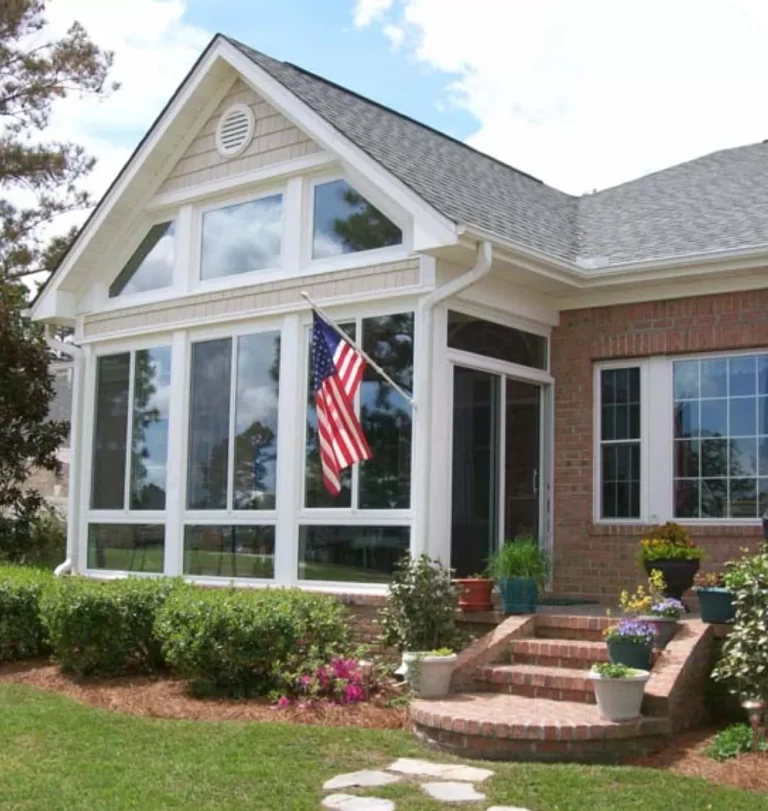 We will certainly enjoy living in this space! From beginning to end, we felt cared for as customers and as people, and we felt that every member of the team was working to ensure the highest quality in the design and construction of our porch windows. Kudos–and grateful thanks for their hard work–to Justin and Josh and their third guy, Rich and Mason, Joe (electrician), Brandon and Nelson (you saved your best guys for last!), and any others we're forgetting! We will certainly enjoy living in this space!
- Melissa S.