It's time to maximize your outdoor space with a Southern Exposure Sunrooms addition! With our vertical enclosure options, Southern Exposure Sunrooms provides a turn-key solution to build your dream room from the foundation up.
Your Dream Sunroom Addition Awaits
Imagine sipping your morning coffee in a sun-drenched space that feels like a serene retreat. A sunroom addition is more than just an upgrade to your home—it's a lifestyle enhancement, offering a unique space where you can relax, entertain, and connect with nature all year round.
PATIO ENCLOSURE OPTIONS TO SUIT YOUR NEEDS
Every homeowner is unique, and so is every outdoor space. We understand this and offer a wide range of patio enclosure options, including:
Screen Patios: A perfect balance between indoor comfort and outdoor enjoyment, allowing you to experience the best of both worlds.
Glass Enclosures: For a more polished and sophisticated solution, consider a glass patio enclosure. This option creates a seamless blend between your indoor and outdoor living spaces.
The Next Step for Your Outdoor Space
Do you have a patio, porch, or deck that you love but find you're not using as much as you'd like? Enclosing this space can be the game-changing solution you're looking for. It allows you to enjoy the outdoor setting while being surrounded by the comforts of an indoor space.
Expand Your Living Space: Enclosing your patio or porch effectively adds a new room to your home, offering additional space for dining, entertaining, or relaxation.
Increased Home Value: A well-designed patio enclosure not only extends your living space but can also add significant value to your property.
Personalized Comfort: Design your enclosed space to fit your lifestyle. Whether you envision a cozy reading nook, a vibrant entertainment area, or a peaceful retreat, the options are endless.
Request a Free Quote
"*" indicates required fields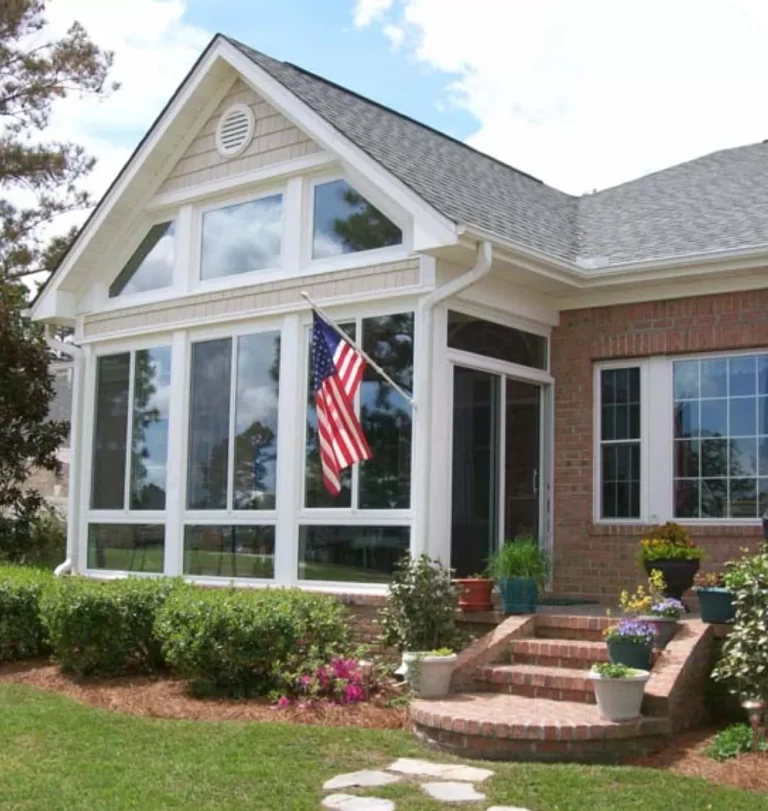 We will certainly enjoy living in this space! From beginning to end, we felt cared for as customers and as people, and we felt that every member of the team was working to ensure the highest quality in the design and construction of our porch windows. Kudos–and grateful thanks for their hard work–to Justin and Josh and their third guy, Rich and Mason, Joe (electrician), Brandon and Nelson (you saved your best guys for last!), and any others we're forgetting! We will certainly enjoy living in this space!
- Melissa S.