It's a Sunroom & Screen Room All in One.
Keep the Pollen,Rain, Dust & Dirt Out of your Space!
Do you like the idea of a screen room or open porch but want to keep the bugs, pollen, dirt & driving rain out? The Southern Exposure Sunrooms Eze-Breez Vertical 4-Track is for you. We can covert your existing patio or porch from the foundation up!
Features & Benefits
Lets the breeze in with up to 75% ventilation
Protects furniture by eliminating 99% of harmful UV rays
Provides easy operation with panels that can be raised and lowered
Makes cleaning simple with removable vents
Customizable for any opening
Features 2-, 3-, or 4-vent options
Aluminum-extruded main frame
Spreader bar for added durability and structural integrity
Color Variations
Frame
White
Beige
Bronze
Pebble Khaki
Black
Vinyl
Clear
Smoke Grey
Bronze
Dark Grey
Request a Free Quote
"*" indicates required fields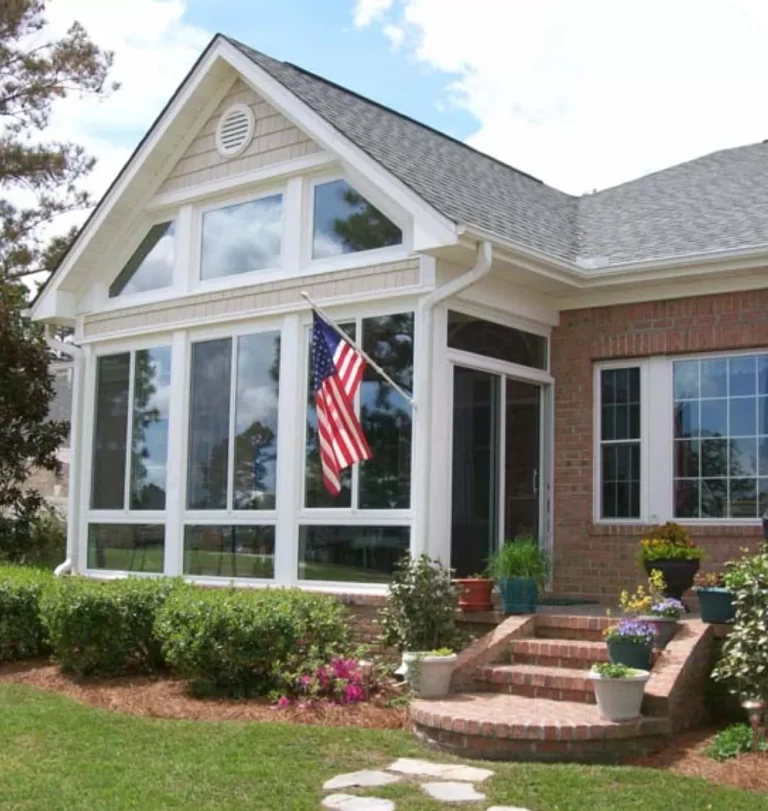 We will certainly enjoy living in this space! From beginning to end, we felt cared for as customers and as people, and we felt that every member of the team was working to ensure the highest quality in the design and construction of our porch windows. Kudos–and grateful thanks for their hard work–to Justin and Josh and their third guy, Rich and Mason, Joe (electrician), Brandon and Nelson (you saved your best guys for last!), and any others we're forgetting! We will certainly enjoy living in this space!
- Melissa S.